1Cover was founded in 2003 and since then has grown to be one of the leaders in travel insurance in Australia. They were also one of the first and wholly online travel insurers in Australia. 1Cover provides travel insurance for over 1.5 million Australians in 2018. They are 100% locally run and have offices in Sydney, Brisbane and Auckland. Their call centres are located mainly in Australia with a small call centre in New Zealand. Most of their sales and revenue is driven through email marketing and organic SEO. Affiliate marketing, paid search, display ads, and offline methods such as billboards/bus/taxis/radio are secondary methods of customer acquisition.

In the client's words:
"We want to make improvements to several key areas of the website. While 

we have a decent conversion rate, we've never really analysed or researched the pain points that people experience during their interaction with us."
We were given these key business objectives:
•Increase conversion rate on key pages
•Improve customer satisfaction across the journey 

(from buying travel insurance to claiming)
We also knew from past research that the top-three services wanted by 1Cover customers were:
•Cheap insurance
•An easy purchase process
•Have their claims paid out when they claim
One of the biggest challenges the business faces is customer cynicism around travel insurance. As well as being typically seen as a 'grudge purchase', comparing like-for-like competitor policies can be overwhelming. In addition, customers don't necessarily remember insurance brands; they just care about price, quick purchase process, what they are covered for and ease of claim process.
From a business perspective, 1Cover wanted to find out if its website was telling enough of a story and accurately selling what the company is about. 1Cover also wanted to know how to lessen the bounce rates on conversion pages while making the purchasing experience seamless and easy.
I was part of a team of 4 UXers for this project. We collaborated on the quantitative and qualitative data research, recruited and scheduled participants, conducted tests, compiled new insights and iterated new concepts for the second round of user tests. My main role is the development of low and high fidelity prototypes / wireframes.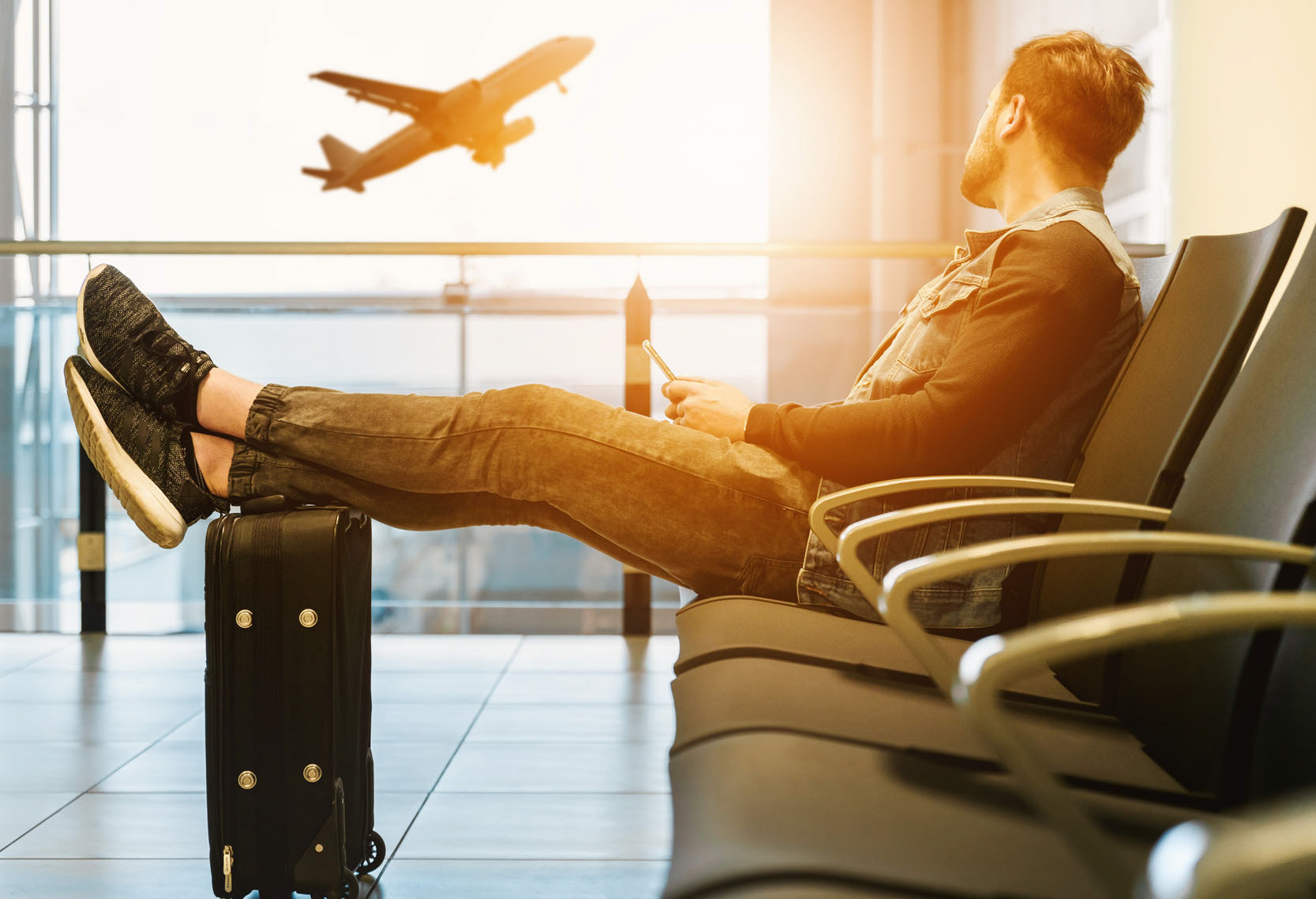 Research and project scope
We kicked the project off with data study from some of the market research conducted by the client. The problem here was that the survey had been conducted three years prior, so we requested additional data from Google analytics to see if we could find more current information. We also interviewed the head of the Call Centre to determine the major pain points, both from the user and business perspective. From there we formed some contextual enquiries objectives through a series of questionnaires and assigned tasks for our 1:1 user interviews.
In our first user tests, we interviewed our participants (who has previously purchased travel insurance) around the usability of the 1Cover website. We asked them to think out loud while navigating the site and completing the objectives we set for them. We also asked them broad questions around travel insurance, including:
How much do you know about travel insurance?
Who is your most trusted travel insurance provider in your experience?
What features distinguish this provider from others?
We then moved into more objectives-based tasks to gain a deeper understanding on plan points of the current site. We asked the following:
You realise you'll be doing water sports during your trip, and want to know if you're covered. How would you find this information?
You want basic hospital cover; demonstrate how you would buy the appropriate insurance policy.
You're planning a trip to Bali, by yourself for the dates of June 1 – June 14, 2019. You have a pre-existing lung/respiratory condition and you want to know if this is covered. How would you go about finding this information?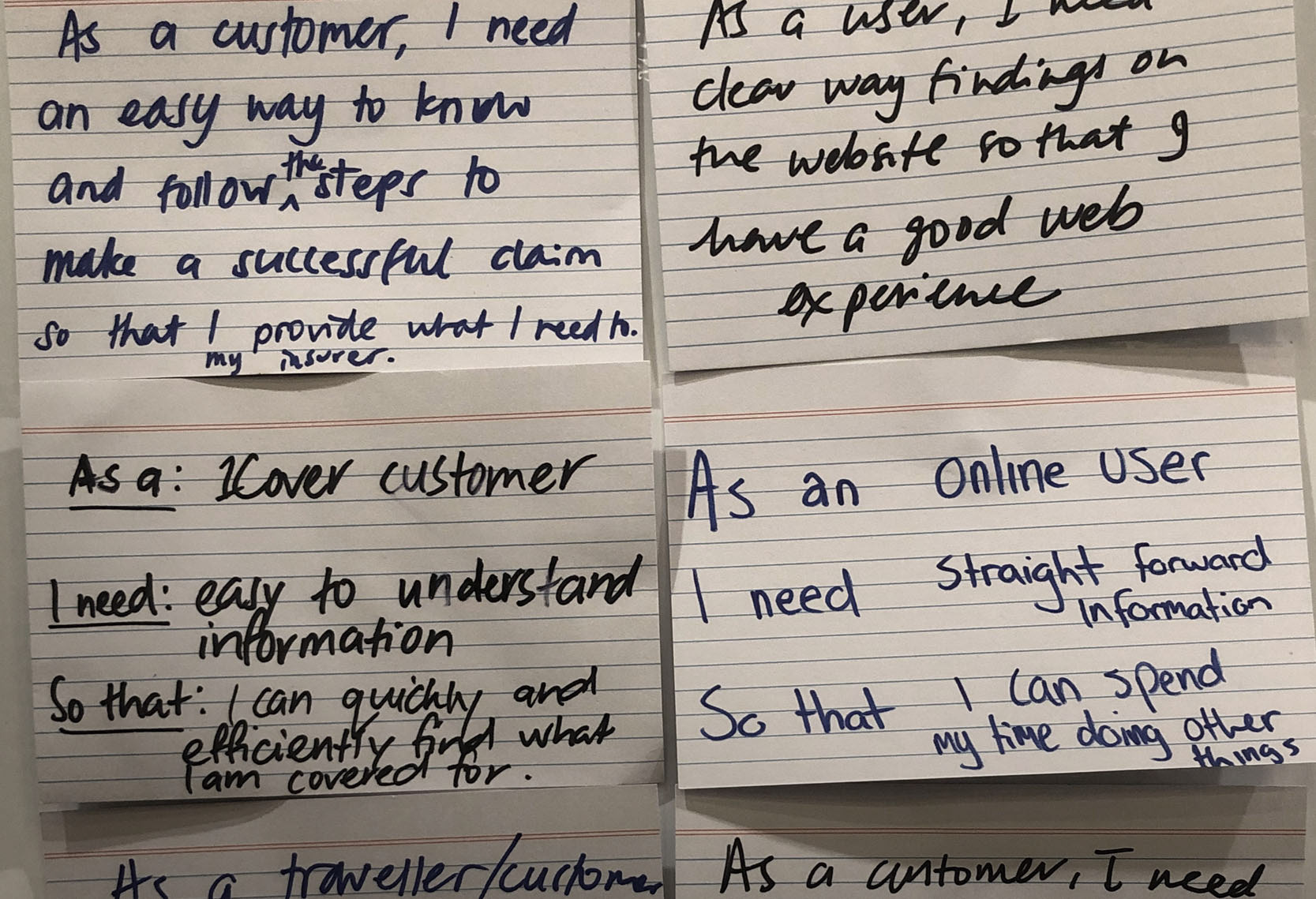 Affinity mapping and Insights
Upon completion of the user tests, we created an affinity map based off the insights and created some story cards. Some of the story cards based the early insights validated 1Cover's earlier research, such as:
"As a 1Cover customer, I need easy-to-understand information so that I can quickly and efficiently find what I am covered for."
"As a customer, I need to be convinced of the return of investment for travel insurance so that I can include it as part of my travel plan."
Some of the participants found the process of obtaining travel insurance overwhelming. Their biggest gripe was not knowing how to do a like-for-like comparison between competitor products. Price sometimes came into it but importantly, they want to be convinced of the value, especially since 1Cover isn't the cheapest provider.
Some participants also found the claims process on the website long and laborious and did not think their claims would be processed quickly. Some labels on the Home Page were ambiguous or created confusion, and our participants weren't always finding information where they would expect it (i.e.: 'Activities Insurance' was located under the 'Customer Help' section).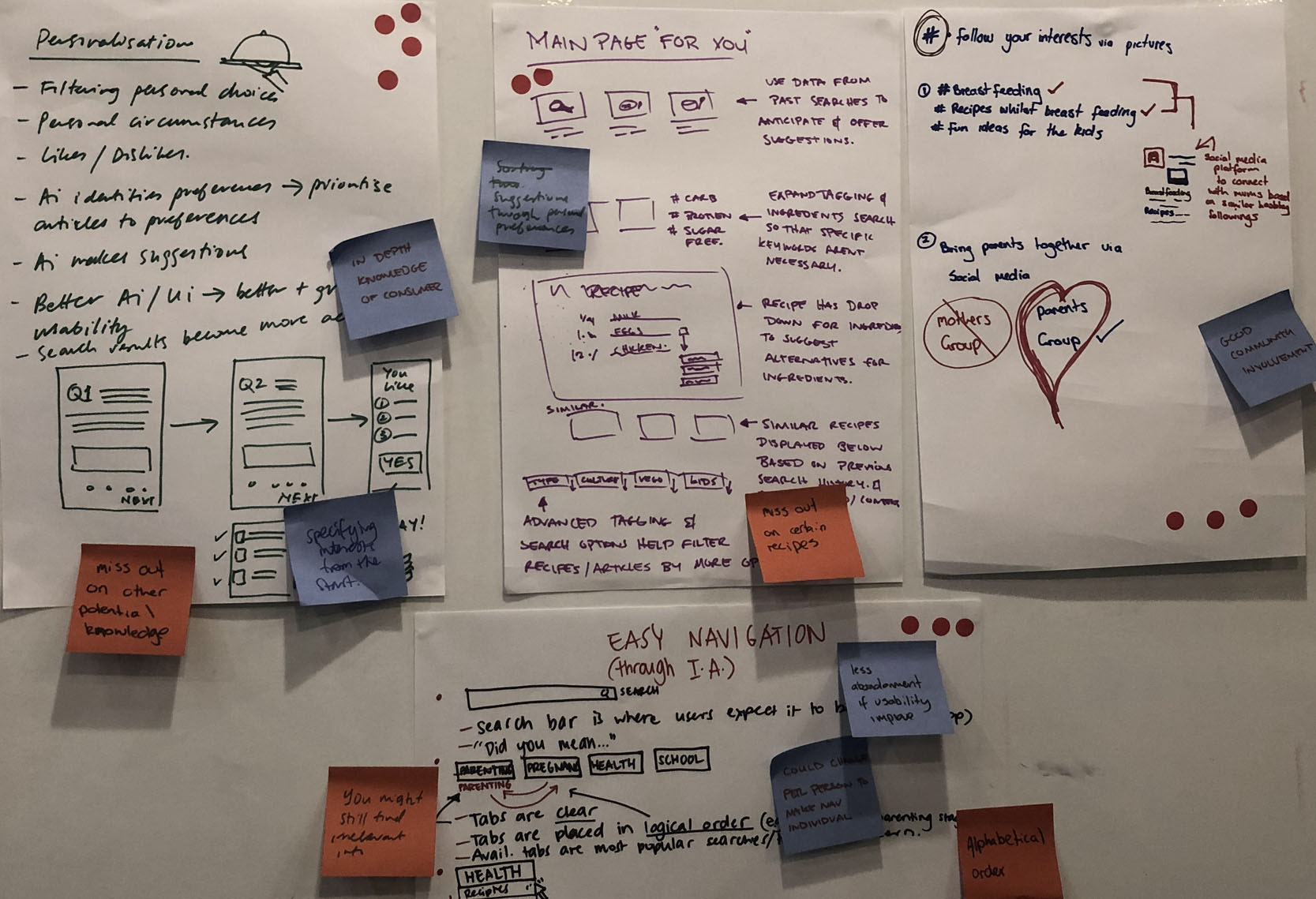 With the story cards, we formulated an MVP and weighed up user versus business needs (high value, low effort). We then ran a six-up session with the client where we ideated and dot-voted on the best ideas. Afterwards we formed user flows around the selected ideations and built low-fidelity prototypes for our next user test. We also prepared a new set of questions and objectives. With the prototype, minor tweaks were made to the labelling of the 'Policy Manager' button and the main navigation bar was given a UI tweak.
We retained the design look and feel of the current site to remove any subjectivity and expanded on the claims process. We also felt 1Cover's value proposition was too far down the Home Page. Early insights from our participants on what they ranked high were addressed by 1Cover's value proposition (i.e. local call centre, quick claims). We felt these key selling points would help differentiate 1Cover and wanted to test this out.
In this round, we presented our new participants with the prototypes. We assigned them some tasks and tested some of the usability aspects of the site. Some of the questions we asked were:
You already purchased a policy, you need to review your information – where would you go?
You need to make a claim. Where do you imagine you would navigate to on the website in order to do so?
After the declaration section of making a claim, what would you expect to be next?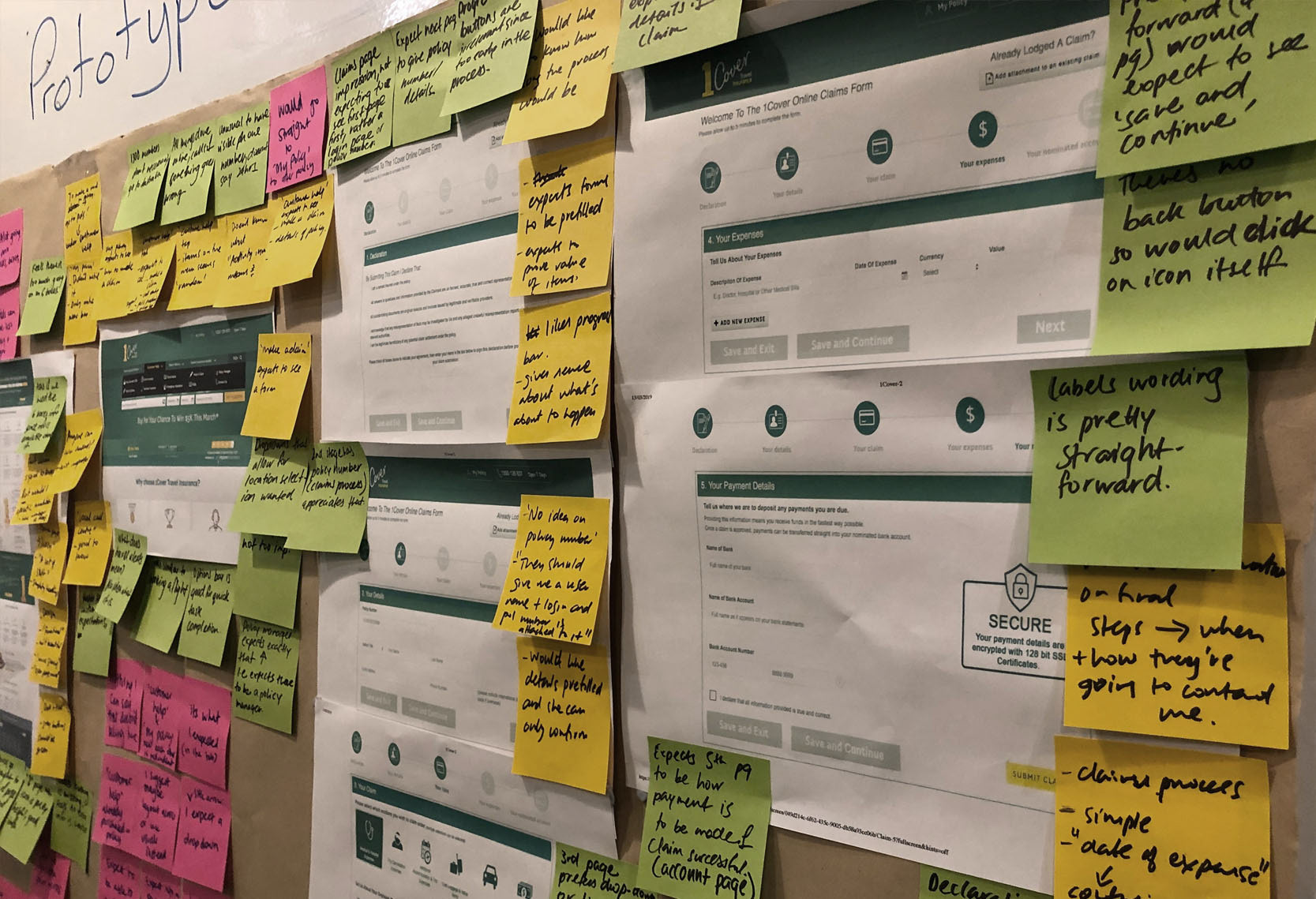 Our participants still found the information on the homepage to be "too busy". Some participants responded well to the repositioned value proposition section on the Home Page. 'Fast Claims', 'Local Call Centre and '24/7 Emergency Assistance' rated as the top-three most valuable propositions. Unfortunately, our participants felt there was still too much copy overall and believed a summary of 10-15 words under the main icons would suffice.
They also wanted their information pre-filled when they lodge a claim in the form of this user flow:

We also identified further opportunities for 1Cover to explore. These were features that were uncovered during our insights gathering but did not make the cull during our MVP ideation:
Net Promoter Score (NPS):

Or surveying participants for regular data
Custom App:

A customised experienced for the user to make it quick and easy to lodge a claim with photos and documents.
"Working with the team was an absolute pleasure. They were curious and energetic about every aspect of the business and delivered some really interesting, actionable findings in a very short amount of time."

– Esha Thaper, Content Specialist, 1Cover